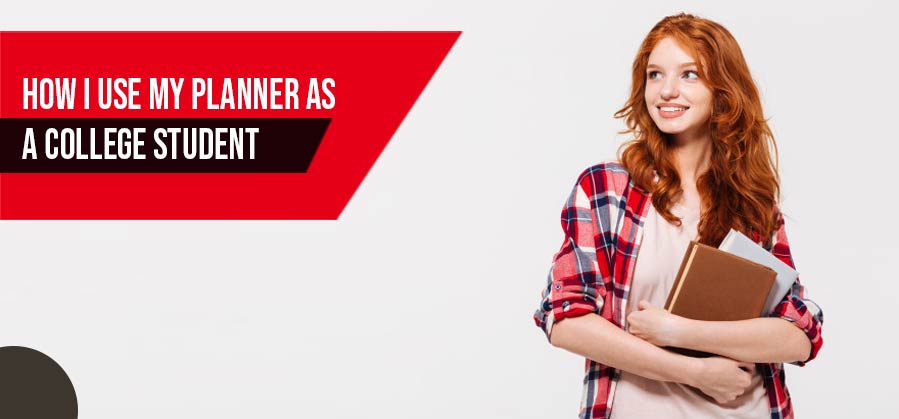 You might have experienced the problem of submitting the assignment on the deadline. You might also be facing problems in attending college. Also, you might be facing problems in managing your time. The problem of time management is also affecting your performance at college or school. The skill of time management comes in poor organizational skills. This poor skill can result in low scores. Hence, there is an urgent requirement of using a day planner properly. So, you can take the support of online assignment help.
We are discussing various tips to use the planner
Select the right planner- You must take your time to select the pocket planner. You must choose the one that gets inside the pouch or pocket of your bag. You can avoid using a planner with zippers and locks that can annoy you. Small things create problems and lead to bad habits.
Name planner- You can name your planner. There are fewer chances of ignoring the strong identity and name. When you name the planner then it gives meaning to life. You can call it sentimental.
You must make planner the part of your routine- You must carry a planner with you. You must check it every night and morning.
Enter assignment dates as soon as you get information- You must develop the habit of writing in the planner when you are sitting in the classroom. You can mark the date on which assignment needs to be submitted. Also, place the remainder of the due date of submission of the assignment a few days before. If you are facing any problem in doing the assignments then you can take the support of marketing assignment help.
Use backward planning- After writing the due date in the planner, you can go back a week or day. And then remind yourself about the due date that is approaching.
The color-coding scheme- You can put certain color stickers and utilize for reminders about the due date of any occasion. You can utilize the yellow sticker for serving a warning at least 2 days before the research paper is required to be submitted.
Place everything in planner- You must be aware that things or events that take time will affect your working on the assignment. If you will not mention all these things in the planner then it will affect your submission of assignment in the timeline. Also, if you will forget all these dates then you will waste a lot of time.
Use flags- You can buy sticky flags and utilize them as tabs for indicating the end of the term. They will also help to indicate the due date of submitting the assignment or project. If you are facing any problem in doing the assignment then you can take the help of accounting assignment help.
Don't throw old pages- You will have essential details in the planner that you may be required at a later date. You might need all the old contact numbers to read the assignment. Hence, you must keep a folder or envelope for old planner pages.
Congratulate yourself and go ahead- You can place the reward appointment such as a meal with friends or reward appointment. You must encourage yourself with positive reinforcement. If you are experiencing a problem in doing the assignment then take the help of finance assignment help.
Things to incorporate into your planner are as follows:
Assignment due dates, regular homework time, test dates, family gatherings, excursions, vacations, dance parties, dates, parties, and celebrations. You can also add fees due dates, holidays, SAT, ACT dates, and college application due dates.
How you can use a day planner?
Study groups, classes, and assignment due dates make your life quite busy and difficult to manage. Also, college requires the day with commitments and deadlines. So, a planner is an easy way to keep yourself organized. It helps to manage your time well and focus on the efforts. It helps you to match deadlines and left some time for family and friends. You can personalize your planner and see how you can use it to your maximum benefit.
Types of planners
Electronic planners- With laptops, smartphones, and cloud storage it is quite easy to share and access planner details. You must plan to go hi-tech. if you are a person going to college then you must be having a phone all the time. This enables us to get access to to-do lists, calendar entries, contact details, and online class resources. The electronic planner in the form of mobile, tablets, and laptops give you access to share events. If you are involved in the project then you can invite group members for accepting calendar.
Traditional paper planners- if you are in the habit of physically writing the details then you can use a paper planner. As you have one copy then you have to track your planner. You have to carry with you in the class and everywhere like study sessions. You can go through the pages and locate the space for you. Many planners come with a monthly calendar with a weekly breakdown option. They have a section for every day. Other features are to-do lists and spots.
Planner organization- There is an organization system in the planner. It enables us to use effectively for improving time management. You can create a color-coding procedure to recognize data for courses. You can also customize different color code entries like red for assignments, blue for tests, and others. You can enter all required dates as midterms and semester ends. The college calendar has specific syllabi space. You must mark dates in the planner for assignments and other important tasks.
Planner use- if you have never use planner then it makes take quite a lot of time to use planners. Also, it will take a lot of time when to make planner a habit. You have to make sure that planner is easily accessible in class so that you can mark the date of assignments and other important details. You can note the dates of study groups, classes, labs and other things. You can write sufficient details so that you can easily understand the things afterwards. In the electronic planner you can add the link of various projects. For example if the assignment is given frm the books then you can specify the page numbers or chapters. You can take the reference of planner during study. Also, make sure that you don't miss any deadlines.
Tips for successful planner
Select right planner- The planner is created to track progress on assignments. The planner usually comes with years and months. You must write down the name of class and subject.
Fill permanent due dates- Many teachers provide syllabus to their students studying in college. If the teacher does not provide syllabus then you can follow these steps. You can stay in school on first day. You must have paper and pen. You can ask the teacher for specific dates. You can take notes and note down these dates to the planner.
Write assignments- When you teacher announces any assignment or homework during class then you can note down in your planner. Also, when you don't have any assignment then you can write down none.
Set targets on weekly basis and regular steps to reach- You have to set regular goals that has to be achieved on daily basis.
Track upcoming assignments- You must note down of upcoming of quizzes, tests and assignments.
Practice time management- You must practice time management and ask the questions like deadline, steps to complete the assignments, time taken to write the assignment and when to submit the assignment.
Stay positive- It is quite important to identify the achievements. You must highlight them.
How can you customize planner?
You can use highlighters, draw pictures, use sticky notes and ad notes and motivational quotes.
Hence, it is quite important to remain organized. You can use above-mentioned steps to keep your organized and planned. Planner is the best way to manage your time. Also, if you are facing any problem in doing assignments then you can take the support of online assignment help.
They have a team of writers, editors and researchers. The writer writes original and error-free content. So, you can take the help of assignment help services. They make sure that the assignment is submitted on time.
For your online Assignment help, you can take help of livewebtutors. Our team comprises of PhD holders, subject matter experts, and former professors.Our professional writers work hard to give you the best services to you. We start working on the projects just after your order is confirmed. If you need us to follow any specific sources, just inform us. Our professional writers would provide assignment writing help as per your instructions. Our assignment writing service is available for you everytime.