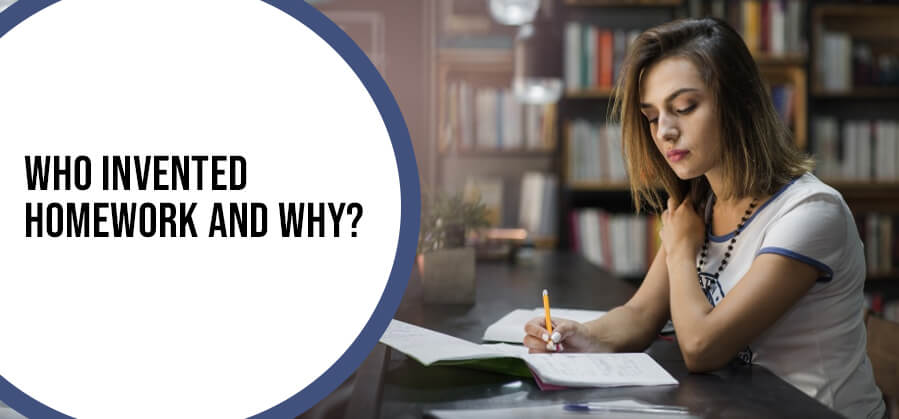 With educational system taking a big leap with every passing, homework still remains to be one of the most important part of the entire process. From the time of school to college, you will be asked to work upon number of task during your vacation. Well, it certainly annoys most of the scholars and it does come to mind who actually invented this segment of academic system. Not many have complete idea about the history related to homework and who played a major in making it what it is today!
With so many questions rising in the head related to homework, we though to help you get the answer of all. Here, we will be discussing about the history of homework and the reason behind its initiation. It will make things a lot more clear and you will be able to enjoy your homework a lot more.
Homework And Its History-
Ancient Rome go this term to existence. It is said that Pliny they Younger invented the term by asking the followers to get engaged in home exercises. The prime motive behind this was to get the skill set better without having to in a formal atmosphere. The objective was successful and was a huge hit back then. This made this term very popular and tutors all around the world started implanting it in their respective field of study.
But according to many sources Roberto Nevilis has also played a big role when it comes to giving the term homework its real significance. Yes, he was to one who punished students during the time of 1905 by giving them the homework and thus, it became a part and parcel of every education system because of the result it brought in to play. He is actually acknowledged to be the most impactful inventor of this term as it was his idea which made it popular to become attached to all segment of education.
As time passed, there was a significant change in the education system and with that even grew the term homework. Yes, now the focus shifted on the different types of homework as specified and allotted by the tutor. This exclusively had a huge impact on the academic quality and homework was seemed to be a great move as it becomes one of the mandatory part of the educational training. And thus, from then onward there was no teaching without homework.
The purpose was quite clear that with the help of homework, students will be getting the ability to enhance the skills and learning capabilities without having to depend on anyone. It has to help the students to think independently and grow in their respective subject.
Enhancing Student's Skills
Homework will play a huge role in helping students get their skills better. Yes, home learning plays a huge role when it comes assisting students around the world in enhancing their talents and knowledge. So, this is a very positive addition to the educational sector as homework will make it easy for to understand your subject all by yourself and prepare for all the hurdles without any kind of hassle. These positive aspects made tutors around the world to make homework a compulsory section in the academic process which gives students the flexibility to learn and grow without having the comfort of tutors by side.
So, this is the reason why homework literally become a great aspect to make use of in the education domain because it helps students enhance their understanding and learning capabilities in the home as well.
Purpose Of Homework
Right from the time it was invented, homework is being discussed keeping different aspects in mind. But the primary reason why it was invented was to help students in all aspects. Yes, according to research, it has been seen that homework plays a huge role in helping scholar learn to manage and also working according to the given deadline. This will certainly make it easy for them to deal with various deadlines restricted challenges and make them successful in the respective subject of study.
Below mentioned are few of the objectives which are met with the help of the homework:
You will learn to prepare your work without any kind of haste.
You will not have to worry about the estimation of the work.
You will learn to work with complete flexibility.
You can plan the entire work according to benefit.
So, hopefully now you are clear about the rise of homework. You are still being assigned with the task of homework on regular basis but it gets difficult now being in college. Yes, you will not be able to deliver your homework because of so many other tasks already there to cover. You can always consider hiring assignment help service provider online and have experts to help you on board. They will make sure that your homework is completed in the most ideal manner which will get you nothing less than A+ grades in your results.
What Makes You Hire Us?
We have been providing academic writing services from a long time and have helped scholars from all corners of the world with their respective academic needs! So, if you are in search with assignment writing help online service providers, you can always trust us and avail the best of writing assistance which will take your scores right at the top. With us, the quality you will be getting will always be best in the business. It is assured that our papers are completely free of plagiarism related issues and there will no other silly mistakes as well.
So, you just need to let us know via call or email in detail and our team will take care of all your needs whether its essay writing help services or dissertation help services and that too at very nominal pricing. Just get connected to our team and exclusively make it easy for you to have an excellent academic tenure!