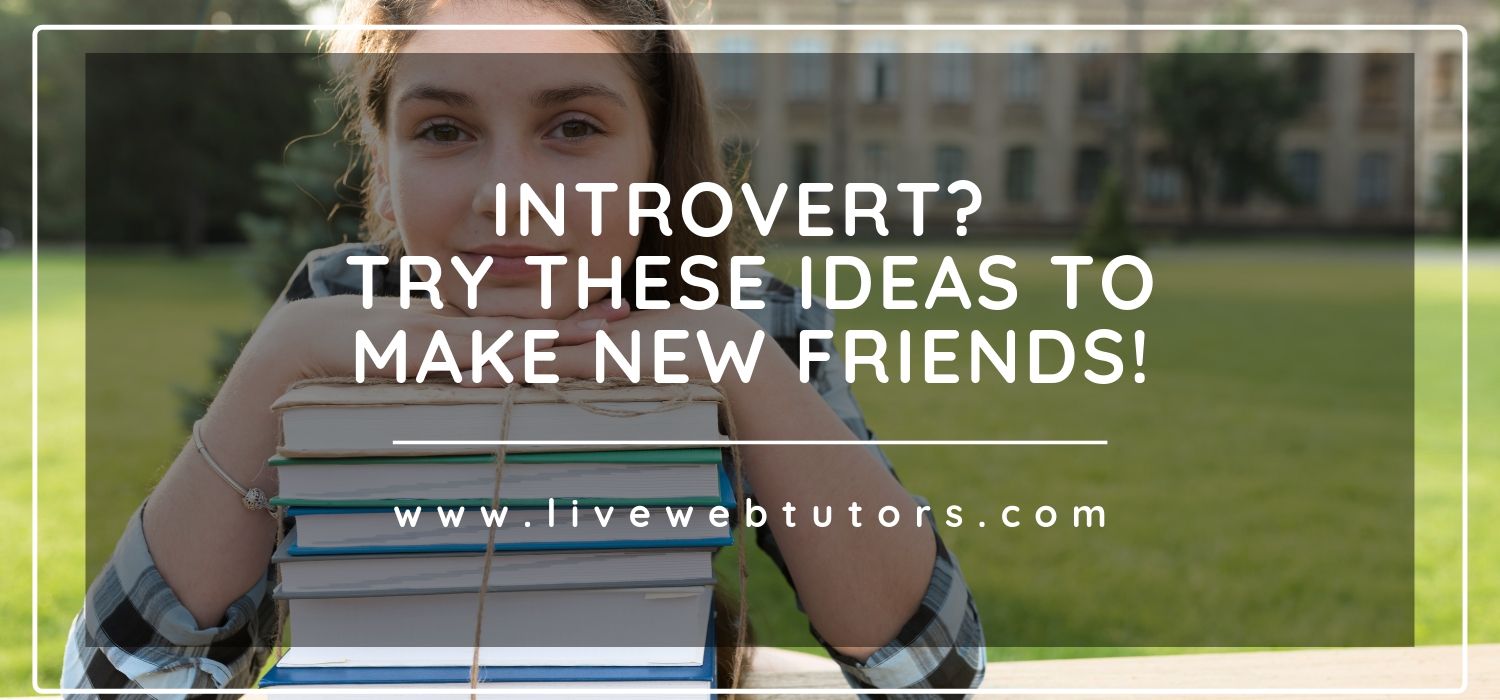 College life is busy but it is fun as well. It's not only about taking classes and earning a degree. It is also an opportunity for you to get involved and be a part of different clubs, communities, events and programs that will help you make new friends, score you a good resume, make a difference in community and feel connected to the campus life.
Your college life is the beginning of a new phase where you get to experience new things and where you form new bonds of friendships and relationships. College campus activities are a great way of breaking away from the monotonous plethora of classes and assignments. You should experience most of your college life by taking part in the fun activities and surrounding yourself with fun people and even fun environment.
Without friends, it can get lonely in college. You must think about how you are going to spend your time, apart from the classes. Students are generally more open to making friends toward the start of first year. The initial eagerness to make friends wears off when they become settled with the new bonds that they have formed or the groups that they are a part of now. So most of the time, students are in a rush to make good friends at the beginning of their college.
So if you are introvert and take time to befriend people, we present to you the simplest of ideas which can help you in making lifelong friends.
1. Take advantage of the New Session
Well most colleges hold various programs and events during the main seven day stretch of college. This is a path for them to invite you to the new campus life as well as acquaint you with some different opportunities accessible on the campus, for example, clubs and intramural games. This will serve as a great opportunity for you to discover other students who share the same +interest as you through these groups.
2. Join a Club
Join a club that matches your interests and passion. These clubs are generally student run and include either interest based programs or activity base based programs. So if you have a passion for dancing or singing or maybe your are passionate about specific political or social cause, then join a club of your interest. Who knows sharing your beliefs and thoughts might turn out to be a good way to interact with other students and maybe even change a few minds.
3. Be yourself
Regardless of which school you go to, you are bound to find some students who have the similar interests and character. It is significant that you let your character a chance to radiate through with the goal so that your friends will be attracted to your identity as an individual.
4. Join the School Paper
Oh so you like to write? Then show off your writing skills by being a talented writer or poet for your college magazine, yearbook or paper. This is one of the most invaluable learning experience that you will ever gain in college. Regardless of what your major is or your future profession, the capacity to write will always make you ahead of all others in the game.
5. Don't Compare Yourself With The Most Popular People
So if you are lonely or need friends, you're bound to contrast yourself with the famous students in the college. That's what the insights state. In case you are harsh on yourself by judging your social life and the quality of your friendship with the popular kids, then you are absolutely wrong. So what you should instead do is look for friends who are nearer to you. You may just be surprised to see the how many friends you can make without being dying to hang out with just 2 popular kids. Most of the people are just like you, they actually need the company of friends or a couple of friends to talk to.
6. Attend Campus Events
Numerous universities and colleges host campus visits that includes music festivals, performances, lectures, dances, movie screenings and many more. The entry to such events is generally free for all college students and it is the time when you meet new people and form your professional network.
7. Use the dorm to your advantage
Going to your dorm room and finding all the new people who will be your classmates is a fun feeling. You can always find people of similar experience who are eager to make friends. The dorm rooms have common rooms where all events are organized in order to help the fresh batch meet with their fellow class mates.
8. Find common ground
You will definitely strike a chord with people, who share similar experiences, have same hobbies and other interests. These can bring people together so that they feel part of a group and are able to have interesting conversations.
9. Join the Sports Team
Are you an athletic person? Do you want to try your hand at various sports that you have been wanting for so long? You probably would have heard of intramural sports. Joining a sports or athletic team doesn't always mean that you need to step out and work; there are numerous indoor games such as chess and table tennis that you can be a part of in your college. So if you are looking for camaraderie, some fun and yet be athletic, and an approach to fabricate companionships, let it all out. From dance clubs to intramural Frisbee, there's something for everybody. You simply need to discover it.
10. Eat meals with people
Since forever, from social affairs of agrarian networks to the Tomatina festival in Spain - people have been seen to bond over food. College is the same; you can always make a new friend or chat with the old ones over an awesome lunch.
11. Join a fraternity or a sorority
The concept of fraternity comes from the Greek system. It is now widely accepted over most universities around the world. It is a popular choice for college students who want to get involved in structured social opportunities such as philanthropy and extensive alumni network. Living in a fraternity or a sorority will help you develop new everlasting bonds and relationships.
12. Get to class early and strike up conversation
Getting the opportunity to reach your class ten minutes ahead of schedule will give you time to strike a conversation with your fellow classmates. Truly, conversing with new individuals can be frightening, yet making friends merits being somewhat awkward. Remark on a homework assignment, something going on at school, or a particularly capricious professor.
13. Invite people to hang out
You shouldn't trust that others will come to you. Step up and ask individuals in your classes or residence to get feast, prepare for a gathering together, or head to the recreational center. Try not to stress - requesting that individuals hang out doesn't make you look strange or urgent for friends. Putting yourself out there is important to assemble associations, and chances are, other individuals will welcome the exertion.
The college days are going to be the best days of your life and probably your existence, so try to seek out your passion, join a group, start a club, step out of your comfort zone, meet new people, and develop new friendships that would end a lifetime. It's never too late. Give it a try! It will be worth your time.
Making new friends always requires some effort, but it can be done. Try to get out of your comfort zone. After all, you can't make friends just sitting in your dorm room. You should not feel shy because all people are similar to you. You should try striking a conversation, hang out with different people and try to get involved in campus activities. Who knows, you have found yourself a friend for a lifetime.