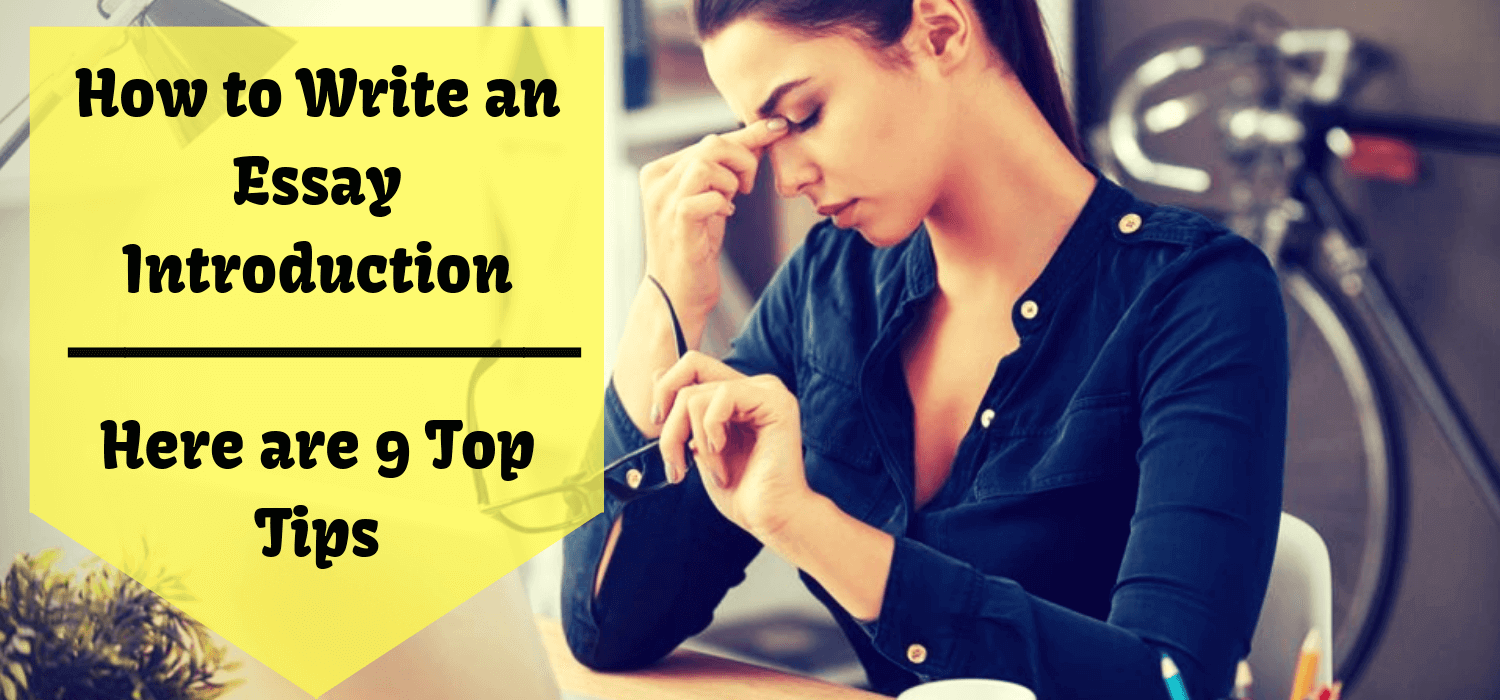 A good introduction sets up the premise of a good essay. The introduction of the essay gives the readers an idea of what the essay essentially deals with. So to make the reader peruse your essay, you will have to write an introduction that will get your readers enthusiastic about the topic. Generally, an introduction to an essay is not long; so you will have to provide as much information about the essay as you can in it. You will have to administer some caution while writing the introduction. You do not want to give away all the pieces of information in the introduction itself. You need to give a hint about the topic of your essay in the introduction and then discuss it thoroughly in the body of the essay.
It is always desired that the essay should be written in such a way that the topic gets through to the readers. The introduction of the essay is not exempted from this rule. It needs to be written in a way that will excite the readers. Writing an essay for an assignment is the requisite of any University in Australia. So you need to pay attention while you are writing the introduction to the essay because your professors will be forming an idea about your essay on the basis of your introduction. The introduction is the part which is the most difficult to write. Your mind might be filled with ideas but you may not be able to put them into words. However, there are some simple tips that you should follow which will help you to write the introduction to your essay.
Here are 9 Top Tips that will help you to write an introduction:-
The introduction should not be lengthy:- Try not to increase the length of the introduction by adding unnecessary details in it. A short and concise introduction is preferred by readers.
Do not reuse the title of the essay:- An essay must have a title; however, you do not have to use this tile again while writing the introduction.
The theme of the essay:- The introduction is your opportunity to discuss the theme of the essay. Present the theme of the essay in a sentence or two so that there is symmetry between the body of the essay and its introduction.
Make it interesting:- You should try to write the introduction in such a way that your professors find it interesting and continue to read.
Reinforce the purpose of the essay:- You should always try to emphasize the theme of your essay and by stating why the importance of the topic and why it is necessary to discuss it.
Connecting with the reader:- Your essay needs to forge a relationship with the one reading it. So you will need to use the personal pronoun 'you' to make your readers feel more involved.
Short sentencing:- Try to make the sentences as short as possible. In this way, you can avoid making any kind of grammatical mistakes and the short sentences will capture the attention of your professor.
Present a counter argument:- Try to present the essay from the point of view of another person as this will be a nice contrast to the point that you will be presenting.
Do not try to narrate a story:- You should try not to write your introduction as a story because that will not help you to present facts. Comparing and contrasting facts will be difficult to incorporate in a story.
Keeping all these points in mind while drafting your essay must be difficult as you have to cope with so much regularly. You cannot afford to miss your classes to complete your assignments. Also, you need some time off to do your personal works. LiveWebTutors offers you online my assignment help that will allow you to have some free time for yourself and you can do whatever your heart desires during this time. The assignment help that we provide will definitely bring you good grades because our writers are well aware of how to write an essay that will have a gripping effect on your professors.
At LiveWebTutors we care about your academic progress and thus treat your work with personal care. You can also call us my assignment help since we give personal attention to your work and will write essays with proper research. While we are working on your essay we will not shift our focus from your work and will move on to other projects once we have completed your work. We know how important it is to stay updated on your class work and with the help of assignment help Australia you will have ample time to invest in your studies. So with us helping you with your assignment, you will be able to give your full attention to the lectures that are given by your professors.
We at LiveWebTutors offer to help students from various fields of studies. Our writers are experts at writing essays on various topics. Be it an essay on psychology or an essay from the field of finance our writers always steps up to the challenge. The finance assignment help services help students of finance who are unable to complete an assignment whose due date of submission is drawing near. We also help those students who are unable to understand the topic of the essay and how to write it. Our writers will go through the topic and write an essay that your professors are looking for.
The professionals working at LiveWebTutors are known to write essays that are relevant to the topic and are also an enthralling read. The professional writers stick to the rules of essay writing help while they are writing the essays for your assignments. They will give short and meaty introductions that will have your professors hooked on to your essay. They will give a proper introduction that will be a dovetail fit to the body of the essay. They use simple language to write the assignments and so it will be easier for you to pass it off as your own work.