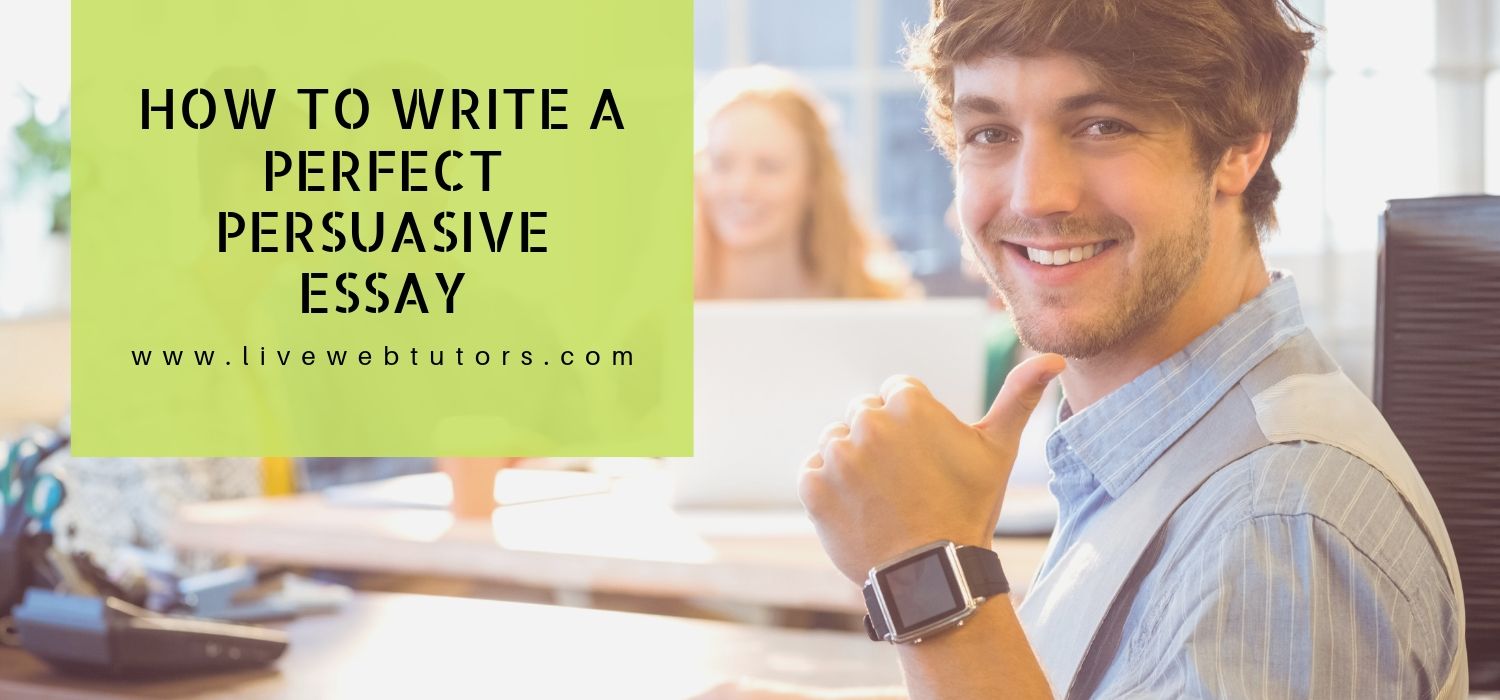 You will be asked to work upon different types of essay on a regular basis while being in a college or university. Yes, when it comes to essay, there are different types of it in the form of descriptive, persuasive, narrative, and expository. When it comes to framing persuasive essay, it is very challenging and one just cannot get it done without prior knowledge or expertise. The prime reason behind preparing persuasive essay is to motivate the readers to understand your argument related reason and opinion and bring them in your side while going for a debate in defending your argument. There you will be taking a stand on a specific issue and you need to describe the argument with proper evidence in your respective persuasive essay to get the readers convinced. When it comes to preparing a perfect persuasive essay, it is very important that you present logical information which perfectly acts as evidence to back your argument in the best possible manner.
It is very important that you understand what readers are looking for and there you need to prepare your essay accordingly so that they can understand all the aspects related to your topic in a proper manner. So, it is very important that you prepare your essay in a way which allows them to understand your opinion and why it is correct to be on your side. These are not the only thing which one must keep in mind while framing the persuasive essay.
Here we will help you understand some of the best things which you must keep in mind while framing a persuasive essay so that your readers can be engaged to wait till the end and help you with complete support over your argument.
Below mentioned are few of the tips that you must follow to prepare the best persuasive essay, take a look:
At first, it is important that you choose a topic about which you are passionate about so that you can have more chance to get the reader engaged to your point of view and also enhance the chances of getting them on your side. You need to make sure that the topic connects with the readers well and present interesting views which can keep them engaged until the end. And if you are assigned with a topic which does not sound interesting, then you need to present it in such a way that it resembles your passion about the argument and convinces the readers to agree with your opinion.

The prime purpose of preparing a persuasive essay is to showcase the story to the readers and exclusively get them convinced about the topic which you believe in. So, it is important that you work upon the obscurity and ambiguity of your essay which does not include any kind of surprise element. It is important that you present your persuasive writing in such a way that it gets your readers to understand your opinion in a very clear way. You must not use any kind of complicated sentence which allows them to second guess your opinion. So it is important that you draft a clear statement at the beginning of your writing and create an entire paper depending upon it.

After you have drafted your statement, you need to back the respective thing with the use of proper arguments and that too in a very logical way. When it comes to drafting your persuasive essay, you must keep things in an organized manner which will allow the readers to go through it till the end and get convinced without any second thought at all. So, you must make sure that your arguments are constructed in a very proper way which keeps the readers engaged throughout your content. You must keep your flow of content in a very steady way so that it can make an impact on the reader's mind.

Before reading about the arguments of the topic, it is very important that you research well about it and then make an opinion related to it in your persuasive essay. Whatever be topics, it is very important that you do research well on it and then draft about your argument so that it becomes easier for you to not only elaborate upon the topic but also make the reader convinced about what you are trying to explain through it. So, it is very important that you get your readers engaged by going through all over the place and bring in the information related to your topic.

Another important thing which is very important to get your persuasive essay top-notch is getting the right evidence. If you are exploring about a particular topic and trying to prove your opinion then it is very important that you get the right evidence to support it and then convince the readers. There is no way you are getting away with your fake evidence so it is important that you research well and get the right evidence which backs your argument and put you in the best place in the minds of readers. If you are unable to do so then, it will surely put you in trouble if someone in the reader's department has better knowledge in the respective topic. So, it is important that you get the right evidence and also share the sources from where you have it as your respective proof.
So, these are the things which you must keep in mind while framing your persuasive essay. The students are asked to work up on essays on a regular basis upon the different topics related to their field of study. If you are one of them and unable to work upon it in the best possible manner then, you can always reach out to persuasive essay writing help service providers and get your writing needs covered without any kind of complications at all. They will never disappoint you and make sure that you avail the best of grades with ease.