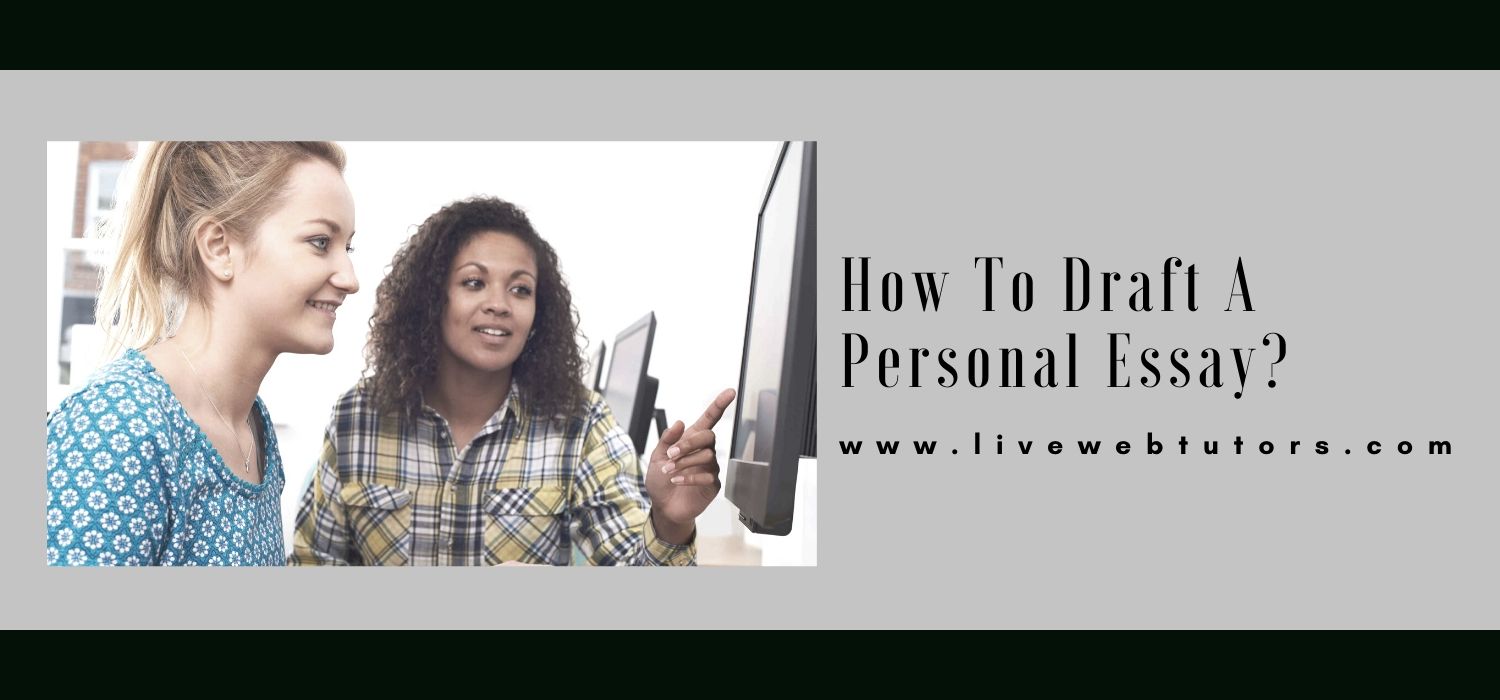 Students often face trouble with a personal essay. They are quite puzzled as they genuinely feel that every paper they give is a personal essay. But everything isn't that simple and one needs to distinguish a descriptive essay or a research form, a personal one to be able to expect high grades.
One can get the whole point of an assignment from a personal essay definition. It's a written assignment which aims to render one's personal story to the audience. It could be an example from one's life or a personal thought on a given topic.
One should always remember that a personal essay is a great tool to influence the readers. It could be both inspiring as well as depressive, one should take full responsibility for the things one writes.
Sometimes one takes essay writing help because students tend to make silly mistakes.
Some of the most popular mistakes which prevent one from creating a great personal essay are as follows;
ABSENCE OF ORGANIZATION
Writing a personal essay isn't tougher than completing a term paper or research, but still one needs to organize their essay properly. One should make a list of things they want to discuss in their paper. This listing would save their time and nerves in the future.
BORING TOPIC
One might be quite surprised to find that a personal essay's success largely depends on the subject they choose. One should make sure that their story is meaningful and engaging, modern and interesting for the readers. Try to select a topic that is relevant and then spice it up with examples from one's own life.
NO STRUCTURE
If one doesn't follow an accepted pattern then they risk losing the whole point of the story. One should make sure that they know what elements should be included in their essay, to make it logical and easy to real.
ABSENCE OF MORAL
One's essay should teach the readers a particular lesson. This is why one not only needs to tell the story but also explain how it changed one's personality and how it could contribute to the reader.
INAPPROPRIATE LEXIS
A personal essay might have a loose language but one should still avoid using slangs and clichés, as it makes the text weaker.
ELEMENTS OF A PERSONAL ESSAY
If one wants to understand what a personal essay is, then one should first get familiar with its common structure. Like any other type of paper, a regular personal essay should also contain the following elements;
INTRODUCTION
One should start their essay with a brief introduction to the topic. They should explain the main goal of their story, express their outlook on the subject and describe what results the reader would get at the end of the essay. Close the paragraph with some catchy thesis statement. It must contain a sentence about the aim of the paper and a hook to engage the readers.
MAIN PARAGRAPHS
Its quantity will depend on the number of issues one wants to discuss. One should start every paragraph with a topic sentence and then support it with a few arguments and additional details. Try to limit the number of arguments to 4-6, so that it doesn't make one's essay too long and boring.
CONCLUSION
One can close their essay with a summary of everything one has discussed in their work. One shouldn't try and add new information in this section, as it is only for summarizing the essay and not for the introduction of new details.
FORMAT OF A PERSONAL ESSAY
The best way for one to learn how to start a personal essay is by having a clear picture of the main features it should contain and its key requirements.
Firstly one should ask the professor when starting one's essay, what are the formatting demands? The personal essay format is quite different from one college to another, so everything depends on one's institution and class.
Generally, a personal essay has quite a simple form and it doesn't require any rules on the fonts and sizes. It does not have any list of references, so one just needs to keep in mind that one's essay should look clean and tidy, double-spaced and simple to read.
THINGS TO KEEP IN MIND WHILE WORKING ON A PERSONAL ESSAY
The matter should be significant
One should start with an opening sentence which intrigues the audience and doesn't bore them
One might feel tempted to use someone's thoughts but one shouldn't, they should use their thoughts
Build characters and thorough characteristics of every person in the essay
Always write an outline
One should use various literary tools such as metaphors, personifications and so on
One can find their weak spots in their essay by reading loudly
One can ask their friends and relatives to read and check for any grammatical and lexical errors
WHY US
LIVEWEBTUTORS has the finest panel of professional experts and they provide the best assignment help in Sydney, Perth and all over Australia. We have incomparable writing experts who focus on providing extraordinary online assignment help. The following are the help provided;
Assignment help for accounting
Assignment assistance in the field of finance
Business law and law assignment assistance
Computer science
We also provide thesis and dissertations for marketing, nursing assignment help, coursework help, engineering essays, etc. Without deviating from the quality standards, we provide the most affordable pricing so that the students can avail of the services without any disturbance and in full confidence. The experts associated with us are well-equipped with the acceptable writing standards, in-text citations, different referencing styles, bibliographies, policies of plagiarism, etc. Our understanding is that the top global universities require utmost care which is given by the experts while writing or preparing for the students' assignments.
It is a rational move by the students when they opt for the best possible services at the most even-handed prices and we respect that. We have structured the services in a manner that we can offer the students with unparalleled pricing for the essay writing help. The prime focus is on customer satisfaction. The team of writers ensures that their content is authentic and original.