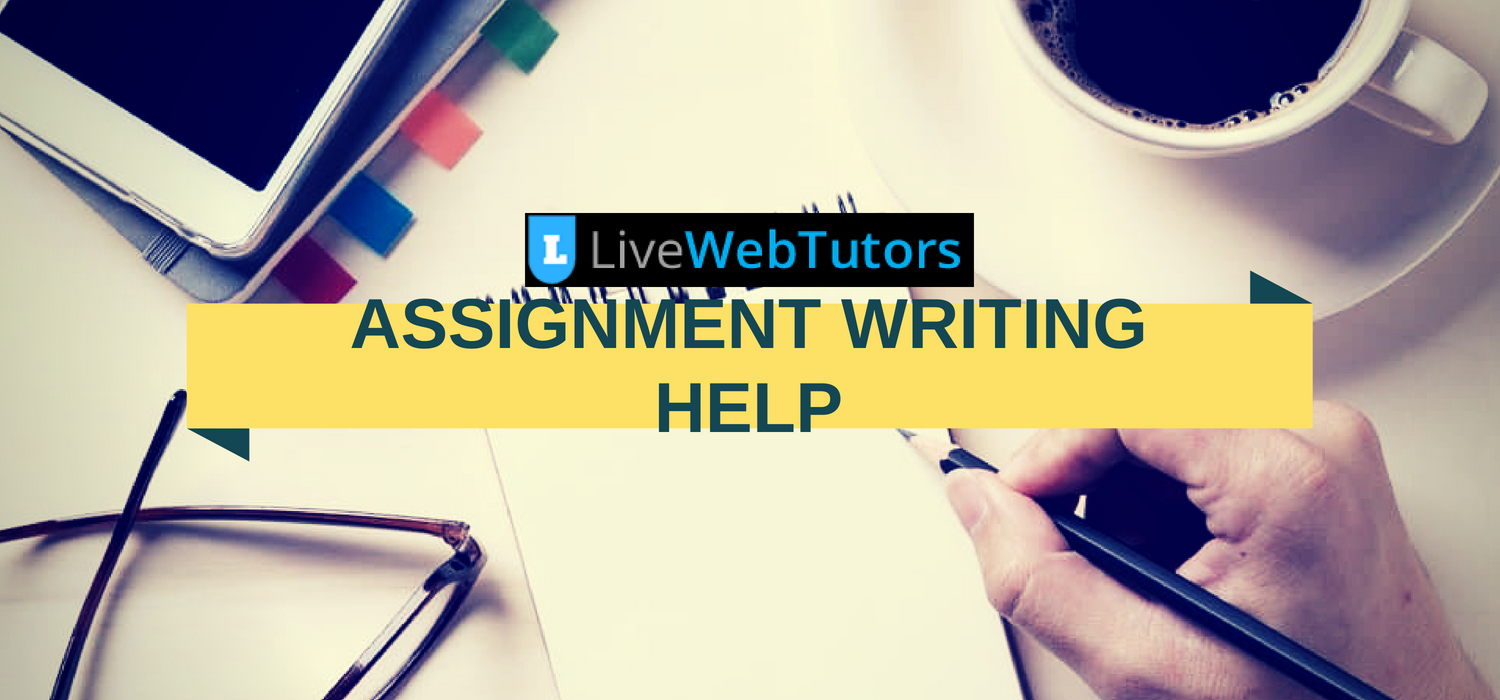 As we all know that school and college students have to write assignments during an academic year. It sounds easy but seems to be tough for the students because they consider it a boring task. But assignments are a crucial part of academics and to score top grades, it becomes essential to submit quality assignments on time. Getting higher grades in school or university assignments is no cakewalk. It requires efforts and dedication. But students should understand that an excellent academic record can open doors for them down the road.
Students face difficulties in writing assignments and take assistance from assignment writing service of LiveWebTutors. We provide them with quality content which is free of plagiarism and hence, they score high grades. We are the best assignment service provider and provide top quality assistance to the scholars. We value your dreams and aims to help you in fulfilling your dream of academic success.
We understand that it is not easy to write assignments. Therefore, we are providing you 8 indispensable tips to write the best assignments of all subjects and to acquire top grades. The best part of these tips is that they will not only help you in scoring higher grades but also in improving your ability to learn.
Take a look at these useful tips:-
Attending all classes:- Students often skip classes but they should understand that attending lectures is an important part to score higher grades. Never think that skipping a class won't make any difference. Always choose a seat at the front so that you can listen attentively to your teacher. Take detailed notes. You do not have to write everything that the teacher says. Make notes of important points. These points will help you later while writing assignments. You don't only have to sit in the class; make your presence known. Take part in the class discussions as it will leave an impression on your teacher that you are keeping up with the work. Your participation in the class discussion will also help you to clear your doubts and will give you an opportunity to know other students' ideas.
Gaining knowledge about the topic:- Before writing any assignment, you should have proper knowledge of the topic. It is essential to understand the topic carefully so that you can come to know the requirements of the assignment. Proper knowledge and understanding of the topic help you to state a strong argument and then a logical conclusion. You will not find any subject assignment boring if you have proper knowledge of the topic. Whenever a choice is given to you, choose a unique topic that seems interesting to you. Take help of your classroom notes while deciding the topic.
Spending some time in the library:- To write the best and scoring assignments, it is necessary to collect information and data from reliable sources. Try to develop the habit of visiting the library. You have to pull up your socks if you want to score marks in your assignments. You will score top grades when you include a wide range of sources used for the assignment. Find books relevant to your topic and make notes of important points. When you read different books, you get different perspectives and this will help you in developing critical thinking.
Intensive research:- Gather relevant and authentic data from all possible sources during your research. Assignments cannot be prepared in a good manner without researching on the topic. As you visit the library, you now know which books can be used for the assignment on your topic.
Effective writing:- Assignments cannot be made scoring if you have poor writing skills. Pay attention to grammar, punctuation and spelling errors to make your paper presentable and to convey your ideas in an effective manner. Good writing skills are essential no matter how great and innovative your ideas are. You will not score top grades if you don't present them effectively. Learn the art of proofreading. Always proofread your paper before final submission.
Using diagrams and tables (depends on subject):- Use diagrams, images, tables, charts, etc. depending on your subject to make your assignment look attractive and convincing. For example, nursing assignments require use of tables and diagrams. Diagrams help the readers in understanding the concept in a better way.
Taking help from the teachers:- If you think that while writing an assignment, you are stuck with certain points and need help, you can ask for help from your teachers. You can tell them your doubts and queries related to the topic. It is essential to clear your doubts immediately because later on they cause panic and anxiety which affects your assignment. If you are unable to approach your teacher, you can take assistance from our expert writers who provide assignment writing help for all universities and at all levels.
Use time wisely:- Most students procrastinate when they are assigned with academic tasks. Hence, they are left with an insufficient amount of time and fail to meet the deadline. Use your time wisely to handle your tasks. Always tackle the harder task first as students often feel frustrated at the time of assignment submission when they have to indulge in harder tasks.
Follow the above tips to score top grades in your assignments of all subjects. You have to work hard and put your efforts to prepare the high-quality and scoring assignments. Try to stay organized using a day planner or timetable so that you can manage your lectures, homework, assignments and extracurricular activities. In case you need any academic assistance or you face any difficulty while writing assignments, you can take assignment help from our experts anytime and from anywhere.