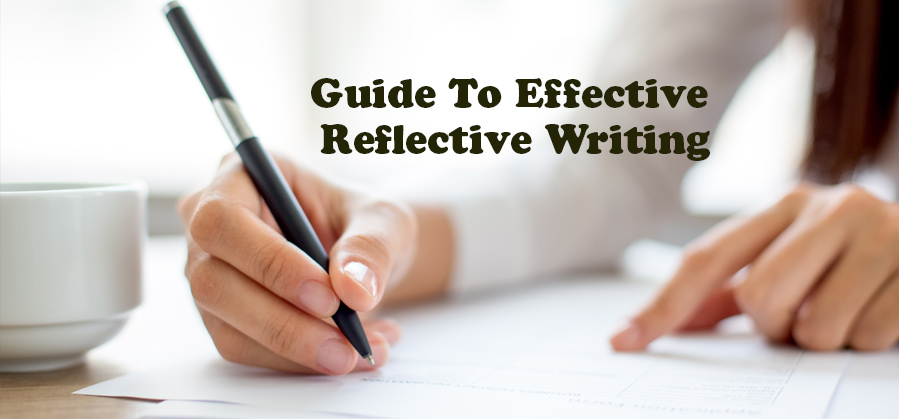 Reflective writing is intended to enhance the expression of your personal thoughts about your life experiences in relation to the textbook content that you are being taught. Students might be asked to carry out reflective writing at the university level. But most of them are unaware of reflective writing before the hammer of such an assignment is banged on their desk. It would be a good idea to have a proper knowledge on this kind of writing before trying your hands in the task of writing. Assignment writing experts who render assignment help to the students have come across some important points about reflective writing. From the experts' point of view, all the necessary things that a student should know about reflective writing have been given below. Take a look.
What is Meant by Reflective Writing?
Reflective writing is an analytical practice in which students are needed to describe a real or an imaginary scene, any event, interaction, situation, etc., of his/her life. The format of the reflective writing may differ depending on the readers of the reflective write-up. Reflective writing may vary in the disciplines which involve specific ways of thinking about the world, and interpreting the meanings of things. Nursing and education are two such fields in which reflection writing is employed to impart knowledge and upgrade professional practice. The key elements of the reflective writing are listed here:
A critical issue or situation is reported and responded in reflective type of writing.
The writer has to relate the problem with his knowledge in that particular field and then continue with the writing task.
He must give proper arguments about the causes and effects of the problem along with the similar theories and literature of the past.
The student has to reconstruct his thinking abilities so that the new ways of finding a solution for a problem, or to approach an issue can be enlisted.
Need of the Reflective Writing
Practice can make you perfect in reflective writing. Once you learn the tits and bits of reflective writing, you can successfully write the conclusion for such kind of article without wasting much time. You can preconceive the idea for a task and plan things in a better way. For several reasons, professors lay emphasis on reflective writing. According to them, reflective writing can help in
Thinking critically about your ideas and asking questions which help you to be an active learner.
Having a detailed eye for what has been taught to you and how much have you taken from the lessons taught.
Giving a clear picture of your understanding by identifying your queries, and pointing at what is yet to be learnt by you.
Connecting your personal experience with the examples cited and the text or the course content associated with the example.
Showing the mistakes in what you have misinterpreted, misunderstood or not learnt appropriately and then how you can improve it by doing it differently next time.
Inspiring you to become a reflective practitioner which is the key to learning, growth and meaningful change for a bright future.
Writing Reflectively Without any Stress
As a student, you may be asked to do reflective writing in any form depending on your field of study and the course in which you are enrolled. In case of formal reflective articles or reports, the write-up has a more informative and clearer structure – it comprises an introduction, body, and conclusion. On the other hand, in the less formal writings such as blogs, discussion entries, etc., there can be a change or modification in the structure and the layout of the content. Therefore, one must know the ways to write impeccable reflective essays with a clear analysis of the topic. Here are some tips which may help you get a better understanding of how to write reflective essays which can have a lasting impression on your reader.
Report the instance and explain it: You should give a detailed account of the situation or the issue that you want to reflect so that the context of your writing is clear to the reader. Remember to analyze the complete scenario before you start writing. Your reader should be able to get a clear picture of the issue, or live the situation before he would immerse himself in your reflective arguments.
Weave proper connection between all the points: the flow of the content should be readable. Divide your information into small paragraphs so that it is easy to understand the chain of thoughts. Don't hop around from one point to another. Avoid ending the points abruptly in reflective writing. You need to reflect upon the issue given and pen down your thoughts in perfect coherence. Your style of writing should not be abrupt or haphazard, even if your thoughts can go astray (if they do) from one point to another.
Cite appropriate examples for a better explanation of points: Example is always better than mere textual paragraphs. If you want that the reader gets a better understanding of a particular point, then cite an appropriate example instead of explaining it more and more. Try to explain the issue with an illustration or example. Like this you will be able to convey your point easily without exceeding the word limit.
These are the basic technical stuffs that you should know if you want to get good score in reflective essay writing. Livewebtutors is one of the online assignment writing companies which cater to your needs in essay writing. Our essay writing experts are competent in reflective essay writing in their subject of study. They are highly qualified for renowned universities and have experience in handing such assignment writing projects. At any stage of writing if you need expert advice for writing such articles or find trouble at any stage of doing the assignment, Livewebtutors is ready to assist you. Get in touch with our experts and share your concerns and queries related to assignment writing help. Our experts will provide assistance in reflective essay writing as per your requirement. We render our service at affordable prices. So, don't hesitate to ask for help when you are need it.