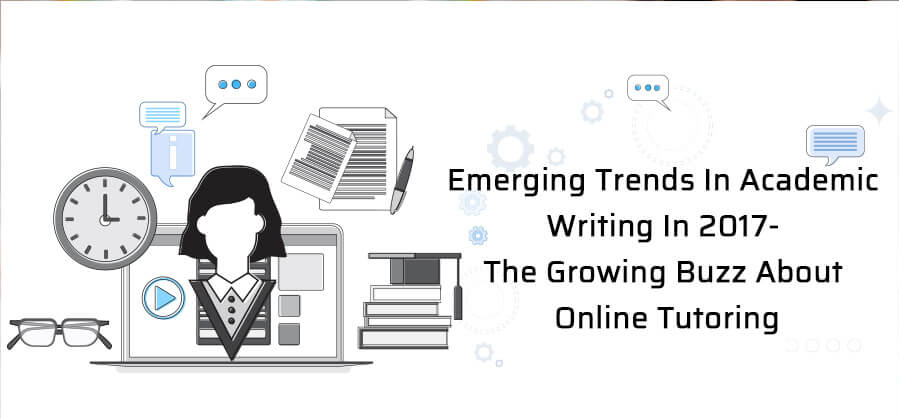 Talking about academic writing, most of us have a pre-conceived notion and the set method of writing that we have been following in our writing over the years. But when the write-up is not appreciated by the readers or branded as outdated, we suddenly realize that a change in writing style is needed for the better. Understanding this need definitely help to improve our writing and produce something that goes well with the readers.
So, taking into our stride the emerging trends in academic writing, let's find out the progressive changes in academic writing in 2017. Here's the list of such notable changes which seem to establish a better way of academic writing.
Less Use of Formal Style of Writing: Academic writing is now adapting the informal style of writing. Though the formal tone is not completely abolished, the informal tone is allowed by a small margin in academic articles, with marginal simplicity in the language depending upon the subject of the article. The academic writing is adapting an informal tone but only by a small margin and also the range of simplicity depends on the discipline and features. This change is merely due to the fact that informal is readily understandable and thus, widely acceptable.Informal tone goes well with the readers belonging to different languages, cultural background and work area.
. Error-free Article with High Quality Content: Use of spell-check and plagiarism checking software tools have made it compulsory that every academic writing is digital and passes the digital quality check procedures. Tremendous competition and enhanced level of professionalism have given way to increased production of high quality content which is meant to be error-free and based on thorough research. More error-free and plagiarism –free content will be available on the internet in days to come. No compromise on quality will be accepted by the readers.
Greater In-Depth Analysis of Ideas- While deep analysis of ideas has always been the base of academic writing, better conceptualization of vague ideas is now in vogue. Deductive reasoning and third person opinion will give a good explanation of the ideas discussed in an article. You need to do thorough literature search from relevant sources of information for better analysis.
Substantial Arguments and Citation of References in the Article: An academic assignment contains a logical representation of facts and figures, supported with appropriate arguments which actually require a human perception of a situation. Presenting more arguments in a write- up increases its readability, and the trend is gaining popularity in the present times. The credibility of a paper also raised by citing appropriate references.
Online Tutorials in Academic Writing: One of the most popular emerging trends in academic assignment writing is the availability of online tutorials in academic writing. As students lack good writing skills and/or may face a time crunch, they are unable to meet the deadlines of the assigned work. While you can buy assignment from the experts you can also learn the nuances of academic writing. You can discuss your project with the assignment writing experts and get their tips. Taking help from reliable online academic writing services, such as Livewebtutors, is beneficial for students as they submit high quality work within the deadlines and learn how to prepare good assignments.The emerging trends in academic writing have given way to new developments in this field, thus, enabling to draft such articles which are more convincing and more communicative with the readers.
Livewebtutors is one such renowned company that provides homework help and assignment writing help along with online tutoring on academic writing to the students. The team of subject-oriented professionals is highly qualified in their respective subject areas and quick to grasp the recent trends in writing to give the best quality of work keeping with the rules and regulations of the universities, as instructed by the professors. Also, the assignment writing tutorials can be availed online. The introduction of new writing trends has paved the way for impeccable writing style in academic writing. It will help in providing better help solutions for dissertation and course work. As long as the high quality and standards of academic writing does not decline, changes are always welcome!