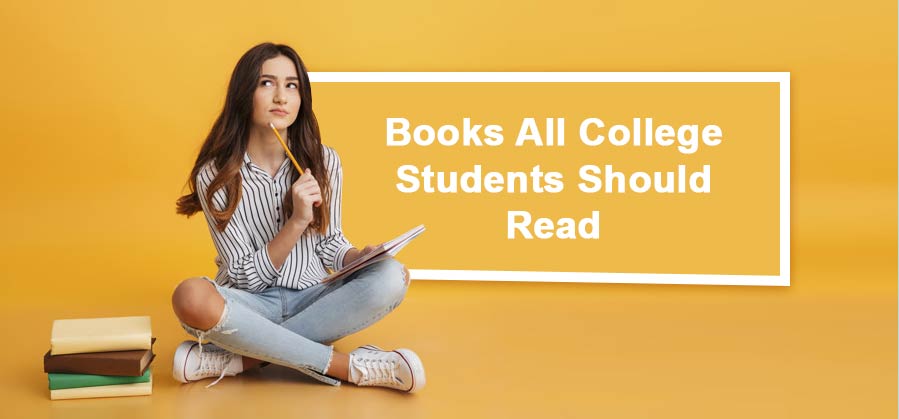 Some people think that college students wouldn't like to read books because of all the reading that they have to do as part of their curriculum. However reading is in fashion again and no college student would not want to be fashionable. At the same time there are many benefits of reading books that will not just be useful in the academic sense, but also go on to create a dynamic personality of the student.
Books improve the cognitive skills of the reader
The enhance your vocabulary
There are many models that you can find for academics
They expand your view of the world
By reading books you will automatically remember rules of grammar and punctuation
This habit will avoid social exclusion
However, you need to make the right choice of books that not only provide the above benefits but also give you enjoyment. As far as the time for reading books is concerned you can simply opt for online assignment help and use the saved time for reading. The best part is that you may not even need to spend money on purchasing these books because all good college libraries stock such old and new classic books.
Let us look at the books that every college student should read even if it means getting essay writing help to save time.
This side of Paradise
This book is written by F Scott Fitzgerald and it is a book that every college student definitely must read before they graduate. This is a witty and romantic book that is the story of a college student who becomes disillusioned with the life as he thought it would be. He realized that life was very different beyond his college walls and he starts on a journey to rediscover himself.
Brave New World
This book is written by the famous author Aldous Huxley which is a satirical and dark opinion of the author about a utopian future where an individual would not fit into the system. You need to read this book to answer for yourself the question that should you just take things as they come or is it worth fighting for the things that make you happy. This book will help you widen the scope of your thinking and will lead to some introspection as well.
One Hundred Years of Solitude
The author of this book is Gabriel Garcia Marquez and it is a must read book for not just college students, but all individuals. This is because this book has a very valuable lesson about the importance of family and friends. It is about the solitude that a person faces in the absence of friends and family.
A Farewell to Arms
This is a classic by Ernest Hemmingway who is considered to be one of the best writers that America has produced. This book is considered to be one of his best works. According to the author he rewrote this book almost 40 times to get it just right. This is another reason to pay honor to such a great writer by reading his book. In fact this is the kind of book which you should read even if you have to take marketing assignment help to make time for reading it.
The grapes of Wrath
Written by John Steinbeck this book is an amazingly moving story of friendship, love courage and resilience. It is the story of a farmer in Oklahoma who was driven from his home and made a journey California during the great depression. This is a book you should read if you want to learn how to fight in hard circumstances.
Lord of the Flies
This book was written by William Golding and published in 1954 for the first time. This book created a controversy back then and the controversy still continues among people who read it. It is a classic and has been given many categories like a myth, a morality story, a parody and an allegory. It is the story of a group of young boys who are stranded on an island and have to fend for themselves. It is hence the story of a broken society and this is the fact which has created the controversy.
To kill a Mocking Bird
This book written by Harper Lee is already on the curricula of many colleges and universities. It is also taught in high school. However if you have not read it then you definitely should. The key themes of this book are racism and racial equality. In the atmosphere of intolerance today, this book teaches an important lesson. To read this book you can get time by getting some accounting assignment help.
Charlotte's Web
The book is often considered to be a book for children, but it has a lot to offer to college students as well. It is about the way we treat animals and it draws out attention to the fact that we need to change this. If the animals could share their hopes, dreams and fears then would we treat them differently? This book reminds us that every living creature has been placed on the earth by god and has a place here which we should not usurp.
Predictably irrational – the hidden forces that shape our decisions
An amazing book written by Dan Ariely and it has been written by a man as a description of the man's world for men, women can also enjoy reading it. It is a book about knowing what is good for you, having a free will and acting on it, being rational about life. However, in the end these are the things that get people into trouble. This book tells us about the kind of choices that we should make to shape our decisions and even life.
Blink – The power of thinking without thinking
You may have wondered what are the factors behind the quick decisions that we take? This book is just what its title says, it is about us thinking without thinking. We often make complicated choices in the blink of an eye without giving them much thought. It is an interesting book and you should read it to understand the functioning of our minds.
Freedom
This is a book written by Jonathan Franzen and it has ranked as a national best seller. It is about a relationship a love triangle. There is a choice between love and friendship and what will be more important for them. This is a difficult decision to make when you are in love but don't want to lose your best friend either. A moving story about human emotions that will touch your heart strings.
Norwegian Wood
This book is written by Murakami is a heart reaching story of friendship and love. It is the story of a college student who has to change everything about himself to gel into everything that is happening around him. This book is about appreciating friendship and people who love us. IT also teaches you to accept many of the ugly truths of life.
1984
This book is written by George Orwell who is a renowned writer. This book is a story of a world which is divided between three totalitarian states. The book talks about elimination of all human values and the attempt of people to survive in a world full of hatred. The question is that will you challenge the system and whether you have the strength to remain yourself and not lose your individuality.
Crime and Punishment
This is a classic written by Fyodor Dostoyevsky and is a well known novel which not just students but everyone should read. This is a story of the student Raskolnikov who is struggling to find his place in life and is trying to understand himself. He kills an old pawnbroker and then tries to justify his actions. This book will compel you to rethink your moral values and the moral laws and their place in society.
This is a list of books that every college student should read even if you have to make time for it by getting finance assignment help. These books as mentioned above are available in libraries, but it is recommended that you purchase them and start a book collection of your own. There may be many other books that will be around you in a library or book store and you should look around for good books to read to reap the rewards mentioned above. Reading is a habit that you should develop for your own personality development and understanding of many things in life that you find difficult to understand.
For your online Assignment help, you can take help of livewebtutors. We have a team of former professors, subject matter experts and PhD holders. Our professional writers work dedicatedly to give you the best services. If you check the prices, you'll notice they are really affordable.Additionally, you can always get a discount! But it doesn't mean we'll comprise with the quality just for offering you a lower price.