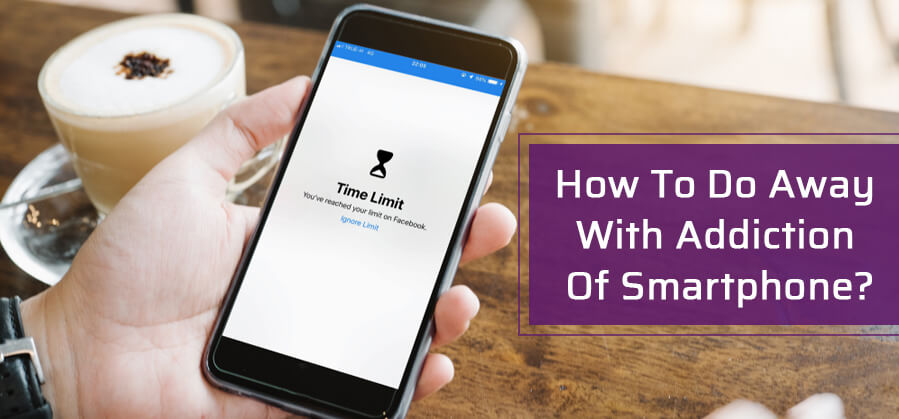 Smartphones have evolved into our lifeline. Blame it on the technological boom or the 'digitalization of our world, this addiction has taken over us. Truly we cannot deny the importance of smartphones in our lives. Interestingly, we also know that smartphone addiction, or addiction to any gadgets is harmful for humans. Yet we cannot reduce our addiction. Consequently, our addictions to certain life situations take control of our personal lives and habits. Be it good or bad, excessive use of any gadget is not advisable. We see that smartphones are affecting the lives of the students in an adverse manner. The students are hanging upon their mobile phones, more specifically smartphones. Right from getting up from their bed upto going to sleep, their eyes are glued to the screens. Without checking the messages and emails constantly while studying they are not at rest, and the anxiety continues. With growing use of smartphones , the academic and personal lives of the students has changed over time. They are having "Nomophobia" or as "no-mobile-phobia" more aptly, which is on the rise among the scholars should be prevented.
Start your morning meaningfully: For a student the morning time is ideal time for studies and exercise. If you utilize it properly you will have a great day ahead. Don't start your morning with the smartphone. If the first thing you do in the morning is to look at the screen of your smartphone, then you are will be facing a serious trouble in days to come. It is advisable that all the students must begin their day by eating healthy breakfast, and doing some physical and mental work-out for a positive energy. This will help them in attaining academic excellence.
Do not sleep with your phone: Losing sleep over the mobile addiction has become a common practice among the youngsters. They prefer to stay up till late night while watching through the online videos, playing online games, or chatting with friends on the social media. This kind of carelessness affects their sleeping patterns badly and reduces their academic success. You may avoid using phones before hitting the bed, or try switching off their phones some time before their sleeping time so that smartphone is not the last activity of the day.
Spend some time without your phone: In spite of a great dependence on the phones and the numerous apps, a student should spend some time without cell phones . So much time spent on any gadget is not good. It may prove harmful for the body. Thus, to avoid the excessive exposure to same, the students must spent time without their phones. That will reduce the unnecessary distraction and help enhance their concentration towards their academic tasks.
Mute the notifications: this will reduce the distraction during the study time. The numerous notifications sent off and on from the service centers and various social media platforms can cause disturbance during the studies. The more you check their notifications, the more it causes addiction. So, turn off the notifications to steer away from such diversions and concentrate on your work.
Uninstall the irrelevant apps: If you don't find any app useful for a long time or if it has been dormant from quite some time, remove or uninstall it from your phone. This will help you to clean your mobile phone and reduce the time wasted on exploring these useless apps. Also, you can save time for your assignments and academic work.
Although you are not being told to be book worms, you are meant to be spend time with informative books, good friends and travel to places for exposure and experience. If you can keep yourself busy with trendy smartphones you will not find time for other vital things in life. So stay away from smartphone addiction to give yourself a good quality life. Livewebtutors offers one of the best assignment writing services for students. We would suggest you to focus more on your academics for a bright future. For assignment writing solutions at affordable rates get in touch with us. At Livewebtutorss, our team of experts works hard to deliver high-quality assignments in keeping with the norms and regulations of the college and university. Our 24X7 support system is well connected to our clients for all the queries and doubts. You can avail our services or get in touch with us for your queries. We will not fail your trust.