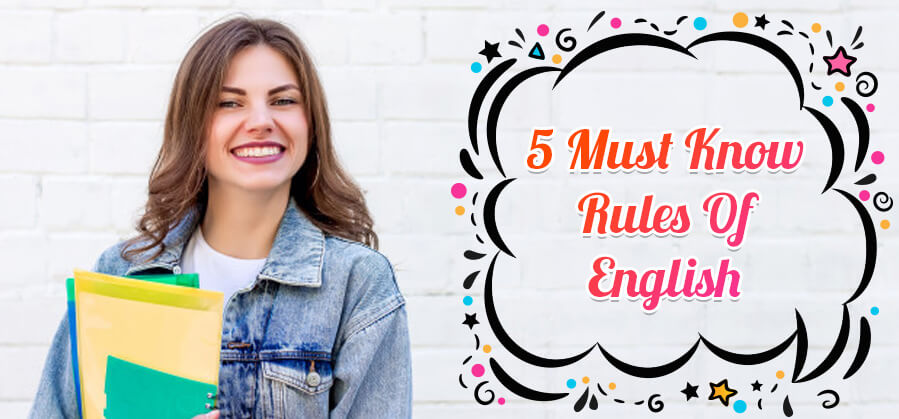 When a language is given to us we adopt it as well as adapt it. If we adopt it in its original form, then such any language errors will not occur. But mostly we try to get it adapted in our own way which leads to some common errors in using that language. The English language, when it comes to a non-native English speaker, is preordained to take the form and tone of his native language. The non-native English speakers exhibit pronunciation differences in their speech which is the consequence of imperfect learning and practice of English language by such speakers. This is majorly due to the transference of the phonological rules from their native language into their English speech (which is called "interference") or by the implementation of strategies similar to those used in the acquisition of their native language. Innovative pronunciations for English sounds may also be created by them which would not be found if the speaker's first language had been English. Students at the university or college level, who belong to the cadre of non-native speakers of the English language, often complain that English is difficult for them. They feel that they will not achieve much fluency in the language as the indigenous speakers. On the other hand, native speakers have absorbed the language along with its fundamental rules as they grew up. However, if the native speakers learn the language under proper guidance and mentorship, they gradually learn it with all the technical details. This was felt by the assignment writing experts who are themselves good at writing in English. They come in touch with many students drawing from various cultural and regional backgrounds; from their experience they have felt that student hailing from non-native English speaking world speak it better. Common Errors that go Unnoticed Students who speak English as their second language are better at it rather than the native English speakers. So, let's go through the rules that most of the scholars are unaware of.
It is a common notion that 'that' and 'which' can be used interchangeably. It is also wrong to think that 'which' should be used in the sentences have a formal tone. This is not true at all, as the rule specifies:
The word "that" is used to define.
And, the word "which" is used to inform, or add extra information.
For example: The food that she cooked is made of prunes, which were brought by her friend from abroad.
Here is another common slip-up among students: the correct use of 'as' and 'since'. The rules for these two words are:
'As' can be used in the place of 'because'.
'As' is casual, but 'since' is temporal.
This is another common mistake that is made by the speakers in the implementation of both the words accurately. But as per the rule:
You should use 'like' when you want to point out the similarities.
You should use 'such as' when you are giving examples.
Words ending with '-ed' vs. '-nt' to indicate past tense
It is quite confusing whether a word should end with "-nt" or "-ed". Suppose, what is the correct form of 'learn' in past tense- learnt or learned? According to the rule:
"-ed" is the past tense form.
"-nt" is the adjectival form.
For example, "Sam burned the paper" and "The paper is burnt".
Format for writing the dates
Historical dates: While writing a date in History, you write AD (Anno Domini) or BC (Before Christ). What you must know is that "AD" is mentioned before the date, and "BC" is written after it.
Normal format of dates: The confusion looms over the format of writing the dates too. The best way to write the date is in a format: number+ st/nd/rd/th + name of the month + year. This format quite simple and convenient.
Format of dates in important documents: If you have to write dates on highly classified and legal documents, the best way is to use this format: number+ st/nd/rd/th + of + name of the month+ year.
Livewebtutors shares these points to bring out the common mistakes made in the documentation in English language by non-native speakers. We hope our efforts will help to prevent such mistakes so that you can write and speak in the correct way. We are one of the best assignment writing companies online who provide assistance in writing assignments. Our team of experts comprises highly qualified subject-oriented experts who are dedicated writers. They are always ready to help you in any step of assignment preparation. Our high quality work is characterized by flawless grammar, correct sentence construction and proper flow of content along with the correct referencing style as instructed by the universities; information given in the articles is backed by data taken from authentic sources. Each and every assignment is written from the beginning after conducting research in the given topics, instead of copying the content from various places. Therefore, we can boast of providing plagiarism-free assignment to our clients. The final content is revised and thorough proofreading is done before sending them to you. You may take our guidance in writing, or buy an assignment from us if you are left with tight deadlines. We are always ready to provide assignment writing solutions at affordable rates. You can contact our customer care support for any queries or doubts related to assignment writing. So, when in need for assignment writing help, don't wait for the last moment. Get in touch with Livewebtutors and avail the best help to prepare your assignment. We are your trustworthy ally in your walk to success.