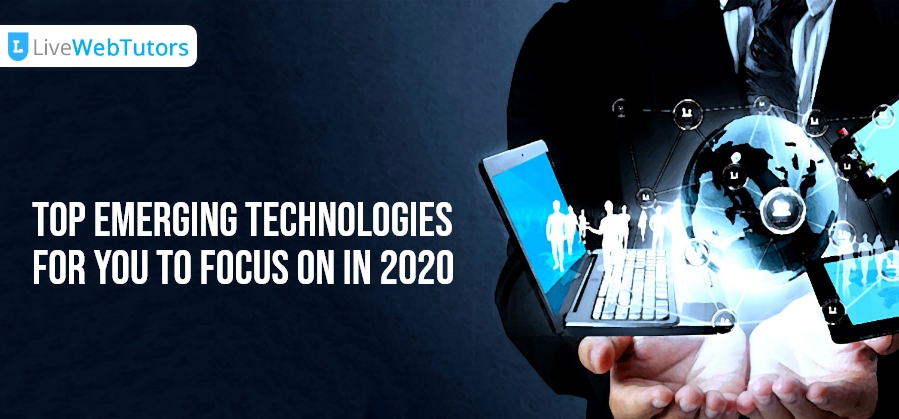 Technological advancement has taken the world to another level in 2020. Technical solutions, like AI and 5G, bring such opportunities for the businesses to increase the revenue. As technology is getting more developed, 2020 will experience a new era in this arena and it is expected to continue and become more prominent.
As per the estimation of the experts, technological automation is expected to create an opportunity of 73 million new jobs around the world by 2030. As technological advancement has become rapid, the lives of humans depend more on technology-driven applications and devices. Not only in personal life, but the usage of technology has also become vivid in several industries and sectors. In the changing world, you need to have ideas about these technological advancements to stay updated.
If you are concerned about technological advancement in the educational area, you can get ideas about online assignment help where technology-driven services will help you to submit assignments within time.
Today, we will discuss the best technologies that are emerging in 2020 to take the world to another height. Read on to know more-
ONE : Artificial Intelligence
In the modern world, artificial intelligence is one of the most prominent examples of technological prospects. The most interesting fact about AI is that it has been using in every industry and still it is growing for further betterment. Presently, AI is getting more advanced in the speed of light and also has enlightened different sectors including education. Based on the developing technology of AI, there are lots of learning and competitive exam apps that are being developed which can provide essay writing help along with other facilities. In 2020, technology will get more developed and become effective in reducing human intervention in minute tasks.
TWO : 5G
Maybe you are living in the era of 4G, but it is time to step into the world of 5G which is the next generation of internet services. Once the 5G internet will make its appearance, the world will be more benefitted from the high-speed internet. 5G internet will come with lower latency and higher capacity and these are the traits that will make the future of 2020 more technology-based. Not only providing high-speed internet, but 5G will also give you more safety while using the internet. You can estimate the power of 5G through a simple example; if it takes 36 hours to download any content with your 3G internet, with 5G, it will take only 3.7 seconds! So, if you can access 5G internet, using any paraphrasing tool while writing assignments and getting a quick result is highly possible.
THREE : Voice
You must be well-acquainted with the voice technology that is rapidly getting popular. You are aware of Alexa, Siri, and lots of other voice products that are getting prominent names in your regular household. As the present trend of technology is changing, it is quite safe to let the technological product follow your voice command and act accordingly. You can use it as a referencing generator by providing proper command while doing assignments or projects. The time is not very far when you can make the technological products work by following your voice commands only and it will bring more advancements in the educational sector in 2020.
FOUR : IoT
IoT is another exclusive technology that has appeared in the world a few years back, but the emergence is happening in the present time as the future is getting more dependent on IoT. Presently, a lot of devices are connected through IoT and serve well to the users. This particular technology is highly efficient for the usage of young professionals and students and if they take interest in the further advancement of IoT, it will open up to them in bits and parts in recent years.
FIVE : Neuro-Linguistic Programming
Neuro-linguistic Programming or NLP in short is another emerging technology that will grab the attention of the users in 2020 and the coming years. There is not much delay when the chatbots will be an integral part of all serious business processes. NLP is the advanced technology that will take the chatbots to another level. It is a kind of technology that is entirely linked with Voice. While Voice technology will work only for particular technological products, NLP can enable any devices, like your laptop, computer, smartphones, etc. to get your voice command and act accordingly. For example, if you create content and ask your computer to provide some active plagiarism checker online, it will do so with the help of NLP.
SIX : Blockchain
Till now, blockchain is only available in a handful of industries, but the future of this technology is quite promising and it will become one of the most used technologies in several industries. It is expected that cryptocurrency will be divided into several currencies within the next year and those will float in the market just like any usual form of currencies. This will bring revolution in the world of the blockchain industry so that numerous people can get an idea about it that is so far ignorant of the usage and benefits of this technology. It is expected that the blockchain industry will soon experience a rise in the market as people are going to use the cryptocurrency in their daily life.
SEVEN : Edge Computing
Edge computing is a technology that still has lots of scopes to develop and has the potential to change the businesses shortly. Usually, today businesses mainly function on the cloud which is going change entirely if the edge computing comes into business in the coming years. This is a method where everything, whether it is the content or any relevant delivery of it, is kept at the source of information. To stay relevant in the future, young professionals can start working on edge computing from now on.
EIGHT : Automation
The usage of automation is only the production line is the story of the last decade. In the present time and the upcoming years, automation is developed more broadly so that it can be used in different industries like medicine, customer services, food, and beverages while amalgamating with other technologies like robotics, Artificial intelligence, Machine Learning, etc. Automation is already in use in the food and beverage industry in packaging juice boxes and a lot more. At the end of 2020, automation will be more popular among the common people and they will get more aware of this budding technology.
NINE : Facial Recognition
To make the security stronger over the internet, facial recognition is an advanced technology to help more. Initially, it was incorporated into mobile phones for different games, but today it is a serious and advanced technology that is used by lots of industries. There are several sectors where facial recognition technology is used. At present, facial recognition is used for unlocking your phone, but it is expected that soon, it will be used to unlock your car and even your house. Due to the wide range of applications of this technology in several sectors, it will be one of the most popular and prominent technologies in 2020 and beyond.
TEN : Prescriptive Analysis
Though the present generation lives in the age of predictive analysis, that day is not far away when you will depend on prescriptive analysis more. Presently, the software clarifies the past interactions and behavior and then give results, but soon, with the help of prescriptive analysis, it will be successful in predicting your behavior and the reaction at certain situation. If you are a student of technology, you can keep a close eye to the development of prescriptive analysis which is going to be a vital part of technology in recent years.
ELEVEN : 3D Printing
To culminate the list of best-emerging technologies in 2020, we have to mention 3D printing. Though this amazing technology has its existence from the last few years, 2020 has shown more promises in the development of 3D printing. This technology helps in building tools that are lightweight, sturdier, and heat resistant. It is expected that shortly, the use of 3D printing will increase a lot in several industries and it will also bring speed in the workforce.
So, here are some of the best technologies that are developing in 2020 to make the world more tech-savvy. Apart from these, there are lots of other technologies are also emerging which are going to change the world into something newer and better. While some of these technologies can help in the educational sector, some are for numerous other sectors. For overall development worldwide, more researches are needed to carry on and thus, the technologies will become more prevalent.