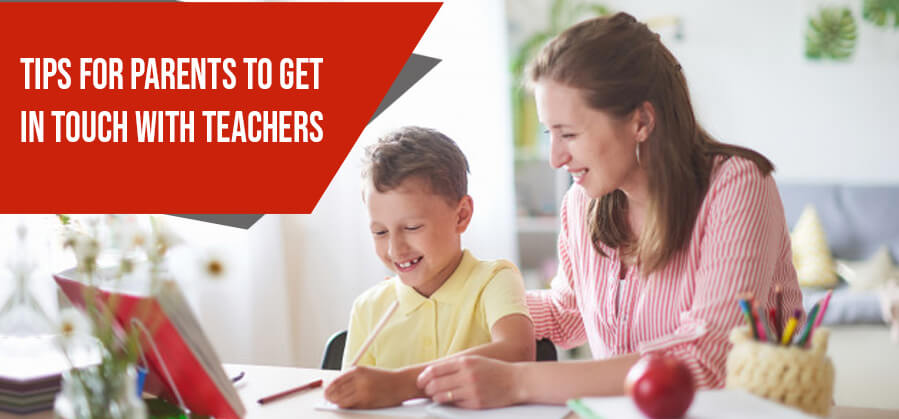 It's the start of a new year for a school teenager. Parents have to fulfill all the documents and paperwork. Another work on their head is to make schedule for their child so that they can do flaunt in their classes and achieve excellent grades in the examinations. Dear guardians, the more you will be involved in the paperwork the more you will not be in touch with your ward and his teachers as a result of which the guidance and support that your child needs lack somewhere. The differences between elementary and middle school can be jarring and it is most acute for parents is we start feeling like we are completely out of the loop, communication wise. Here's why the communication chain often gets broken and tips for middle school parents to stay in the know.
Six Tips to Get Back in the Know
THE SCHOOL WEBSITE: At the school website you'll find the calendar, school polices, daily schedule, etc. Some schools send mails to the parents with schedules, but many schools expect you to find it on your own. Getting to know about the schedule helps the parents in knowing what exactly their child is going to do in the upcoming session of the school.
REGISTRATION FOR SCHOOL E-MAIL: Email is the one way by which the schools communicate to the parents, but many parents don't realize that they have to proactively go and sign up facility. Some schools even have separate email groups to communicate with the parents for the students different grades. So you must make sure that you've signed up for all the updates that are relevant to your child.
MAKE A COPY OF YOUR CHILD'S SCHEDULE: Go back to the website and see if the teachers have their own personal blog where you can find out what they did in class, check assignment details and keep up on due dates as it will let you know about your child's schedule and you will stay connected with their teachers as well. You don't want to do this task completely for your child, but it's good to know what's coming up.
EMAIL THE TEACHERS: With six or more teachers, it's a lot harder to get to personally know them, the way you did with your child's one main elementary school teacher. You have to fix this problem for the betterment of your child. Your child might have six teachers and each teacher can have more than 150 students. A quick introductory email will distinguish you as a parent who is on top of it and wants to know how their ward is doing in the class.
FIND OUT HOW GRADES ARE RECORDED: The main thing sticks to the grades and how they are recorded. Most schools have an online grading system that allows you to check test scores and assignments. There's no need to check it every day, but it's wise to check in every week or so with your child to make sure he is on track and ready to make a course correction with extra assistance if needed, before any of the small issues become big ones.
GET INVOLVED: Yes, there seems to be a lot less need for hands-on parental involvement than in elementary school, but that doesn't mean it doesn't exist. Most schools have a parent organization that would love assistance. Don't fret if you can't attend meetings; there are always ways you can contribute other times. Many schools have parent chat events or "meet the principal" evenings. Make every effort to be involved in ways big or small. This way of communicating with the teachers helps you to know the behavior of your child in the school towards the teachers as well as to the class fellows.