01 Sep
LiveWebTutors Other Blogs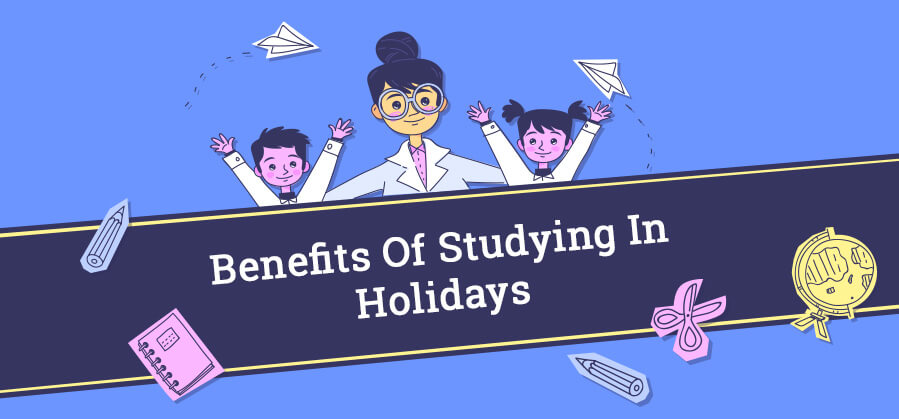 Holidays in summer are a good break for students from the heat of going to and coming from the schools. All of the students have plans for summer with regards to the various activities, vacations, as well as rest. For such reasons, almost everyone waits for this time of the year. However, one of the negative thoughts that creep in the mind of the people is that it is not just a break from the strenuous routine; it is a break from studies as well. While the enjoyment is not disputed, it is equally important to keep in touch with the studies due to several reasons. This might sound disheartening at once, but it certainly has productive and positive results.Study Benefits
Some Of These Study Benefits includes:
No Blues Getting Back to Studies
In the instance that you do not undertake studies in the vacations, it may take a long time for you to come back n track with the studies after the school reopens. However, if you keep in touch with the books even in the holidays for a certain time in a day, there will be no difficulty coping up and you would be more confident in pursuing the regular studies.
Strengthens Learning
At the time of studying during the holidays, there is no pressure of tests and exams as well as no pressure of getting up early for the school. Due to this, the students can concentrate well with stress-free mind and learn and understand the concepts better.
Good Preparation For Tests & Exams
After the schools reopen, there is very limited time available for studies and revision. Holidays are a good time to prepare well all of the chapters that the teacher has covered in the past and also read through and learn the upcoming ones so that there is a little pressure of studies when school reopens. With this, it will bring confidence to you and also enhance the reputation and position in the class, along with the certainty of better grades.
Enough Time Availability To Understand The Position
With busy classroom and school schedules, there is less or no time available for the student to analyze their own-self and stand that they have to pertain to studies. Therefore, this can be effectively done during the holidays. With this analysis, you can understand your areas of improvement and work on those lines to ensure overall academic enhancement.
Study In Depth On The Interest Areas
Since the pressure of activities and homework completion in the school days does not give you enough time, you can use the holidays to read and explore on the various topics and matters that you wanted to understand in detail. This will also help you trace your areas of interest and decide on your future path and stream of studies.
Assistance Available
In holidays, you do not have to rush for assistance and can find the best resource to facilitate your learning. You can use this assistance to attain better grip on the topics and subjects.
I am sure that the above-mentioned study benefits are appealing enough to make to compel towards studying for some time in the holidays too. Let us use the time to the fullest.