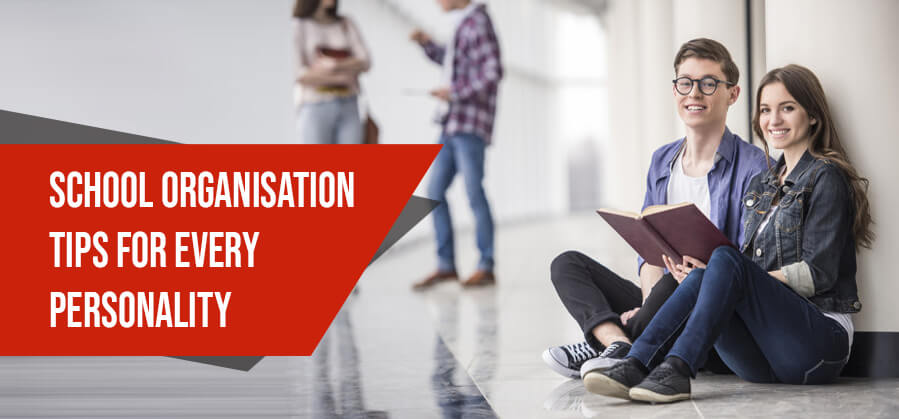 Which Organizing Personality describes you the best?
Everyone organizes themselves with their own personality and they all are different in their nature as well. Some of them are of sweet and calm nature and some having angry and bad nature. But this does not work for every student as they change their personality on the basis of their mood. Some of the students are moody and some are choosy which greatly affects others. Here are the types of organizing personalities we see and for parents we have added school organization tips that will help you keep track of your child's work during back-to-school and beyond!
The Separator: Each class has its own notebook, folders for hand-outs and papers and then a separate book for homework assignments. Make a calendar to keep the entire track in it. This system is best for students who really need to be able to focus on one task at time, and know exactly where to look to see what has to be done next. The parents must create an online family calendar and match your child's schedule so you know when big projects are coming or does the choir practice conflict with a family outing.
The Collector: It can be a big five-subject spiral notebook with a section for each class or a binder with subject dividers – but this kind of student likes to keep everything in one place and at his or her fingertips. The children having the quality of collecting also don't like dirty and misplaced things as they developed the habit of discipline in them. The parents must help the child to create a homework space with inspiration from their role models or from their elders who are good at studies.
The Color Coder: The student never met a highlighter they didn't like! Notes and passages are set apart in different colors, and sometimes they may even use different colored pens for each subject. There is much type of stationeries products available in the market. They may even have a corresponding color folder, sticker or notebook to go with the notes. The parents can use these products as their advantage, if they buy these pens or stickers for their child then their child will study with great inspiration and fun.
The Techie: You won't find this student with any pen and paper. The students know the better use of the technology by making notes on these electronic products and use them in a wise manner. The kids mostly use laptops and tablets for making notes and now they are cheaper in cost that everyone can afford them and use the latest technology for studying. The parents can give surprise to their child with a budget-friendly tablet. But make sure that your ward's school district allows kids to BYOD (bring your own device).
The One without a System: Some students haven't really thought out their organizational plan of attack and tend to go with the flow. The danger is that assignments and due dates can either get lost or fall through the cracks. Not having a system can make procrastination easy, and makes late-night cram sessions a much higher possibility. This helps your child to be organized! The best way for keeping the assignment is to just maintain a notebook or planner to record them. The parents must help their child to get homework done by setting aside a specific homework time and place and stick to it. By this you will never be able get bad grades in your examination.