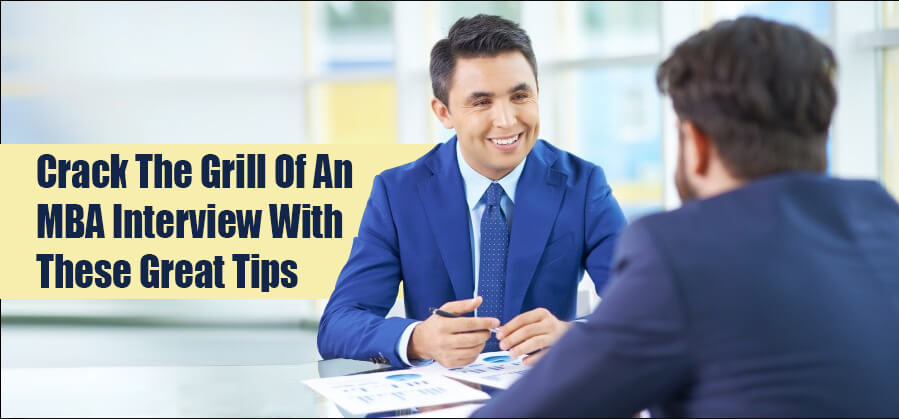 Interview, this word is capable enough to give shivers. If your palms are a bit calm and your heartbeat is a bit faster, it may because the season of interview has started. If you want to increase the chances of getting selected in a prominent B-School then these MBA interview tips will help you in sailing smoothly through the grill of an interview. Know about your goals What do you want to achieve after getting an admission in a good business school? What kind of experiences inspired you to pursue your dream? And finally, how will an MBA degree help you reach your destination? Think deeply about these types of questions—as the interview board would like to see your thoughtfulness and awareness as a person.
Practice makes a man perfect Your MBA interview preparation is useless without regular practice. The interview panel can easily spotwhether you are a vague storyteller or really a knowledgeable person. Give mock interviews, discuss burning topics with your pals and try to be concise. Through this, you can show your genuine and best side to them. Keep the basics in mind It might sound ordinary, but failure to ponderbasic principles of professionalism can upset you before the beginning. Organize all documents, dress professionally and be on time to the venue. Plan your interview and try to engage the panel by providing them strong replies that set the tone for interview session.
Pay deep attention to their questions Undoubtedly, you must be packed for the common questions that renowned MBA colleges will ask, but you should be ready for bizarre questions as well. Lots of interviewer jump directly to off-beat questions, but don't lose your hope at that moment. Use your knowledge, previous experience and skills to provide an impressive outcome. Keep answers to the point and use pertinent examples to give answers that speak volumes about you.
Ask intelligent questions Yes, interview is a two-way procedure. You can know more about the B-School and MBA program by asking questions from interviewers. Talk about your special interests, future aspirations, and ask how their institute could help you fulfill them. Find more about institution's approach in a field that bothers you or about faculty research through intelligent questions. Your interview is a vital part of your admission procedure for a degree in reputed college. Although interviews can lead to a lot of stress, but with these tips you can be on your way to ace them perfectly.