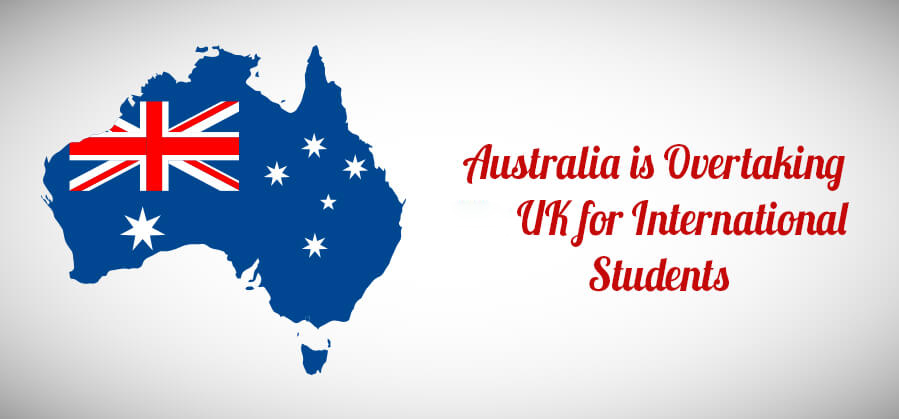 Australia Surpassing UK as the New Popular Destination for International Students
Studies undertaken by researchers from University College London show that in recent time, Australia is surpassing United Kingdom as the second favourite destination in the world for overseas students. According to a report by the Best Student Cities, Sydney and Melbourne are among the top ten cities with London right at the top 10 list. In recent times, there has been a steady influx of foreign students from all over the world into Australian college and universities, thereby making it a popular destination for students.
According to the British Council, the UK government needs to review their guidelines towards international students. Overseas students contribute to over twenty billion dollars to the economy of United Kingdom and officials opines that UK universities have to relax the rules of immigration and adopt a more accommodating and welcoming approach towards international pupils coming to pursue their higher education in UK.
The recent study has mirrored the most recent trend among global students that highlights Australia moving ahead of United Kingdom with Canada fast catching up and enjoying the benefits that comes with a lucrative overseas student market. According to scholars, higher education in the UK continues to be of great value worldwide, but since the UK government has reduced the intake of the number of new students as well as reduced the issue of work visas after completion of course, students are contemplating to pursue their higher studies in Australia.
This has resulted in competitor nations like Australia who are strongly endorsing their education among students worldwide.
Reasons behind the popularity of Australia as a popular study destination among students
There are several reasons why Australia is very popular and continues to hold a strong hold in the international student market. Even though Australia does not have the best universities of the world like the United States of America or the United Kingdom, it does have universities that offer good quality education. Admission into good universities in Australia are relatively easy. Reports state that the University of Melbourne, which is a high-ranking institution of higher education in Australia, has over twenty international students, which almost equals the total number of students enrolled at Harvard University.
The additional factors that contribute to the success of Australia in enrolling global students, includes the fact that Australia offers between two to four years post study work visas thereby giving students to work in Australia for a couple of years after completing their course in Australia. Other factors include, the fact that Australia is close to key Asian countries, and the growing perception of Australia, specially the main metropolises of Melbourne and Sydney being hospitable in nature, welcoming to foreigners, in addition to the fact that several restaurants and shops in Australia cater to Chinese clienteles.
Thus Australia has continued to thrive in drawing pupils living beyond Europe, primarily from China.
Thus Australia has been advertising itself as a global welcoming country with good institution of higher education coupled with a good weather in addition to having a friendly culture for international learners. Australia is increasingly being recognized for the quality of education that is imparted to students and safe study environment that it offers to international students, in addition to giving students the opportunity to assimilate career relevant experience into their study which is extremely valuable.
Post Brexit, students coming from Europe will have to pay extremely high international undergraduate fees, instead of the regular fees in UK. In addition, students coming from Europe will not be authorized to apply loans for their tuition fees which infers that they have to pay the entire amount during the tenure of their course.
The U.K. started limiting post work visas during 2011, and during the same period Australia extended its prospects for global scholars to reside and work.
The research from UCL University College London (UCL)'s Centre for Global Higher Education cautions that UK's upcoming inflow of foreign pupils will largely hinge on holding its charm for pupils coming from outside Europe, as UK competes with Australian institutions of higher education and their visa programs for students and global training policies. Australia has been constantly rising in popularity among international students, after having welcomed over 600,000 in 2017, which reflects a 13 percent growth from the previous year.
An increasing number of students came from India, Nepal, China and Brazil. UCL's researchers are of the opinion that Australia may have overtaken the UK, which however has not been proved. This is in sharp contrast to 2015, when the UK got 136,000 more overseas students than Australia.
In an allied development, the ABC News has further reported a 12 per cent increase in student enrolment figures, now with 542,054 students, a combined figure released by the Department of Education for Australian institution of higher education, private schools, English language schools etc. The enduring trend of international students choosing to study in Australia instead of the United Kingdom for the meantime continues.